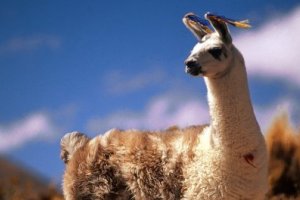 explora Atacama
Price per person sharing double occupancy room starting at: $2,040
Room: Tulur Yali Suite Catur
Program Single Double Single Double Single Double
3 nights 2,790 2,040 2,985 2,235 4,170 3,240
4 nights 3,720 2,720 3,980 2,980 5,560 4,320
5 nights 4,580 3,350 4,920 3,670 6,850 5,320
All rates are valid through March 31, 2014.*

• extra nights are available upon request.
• All explora's rates include entrance fee to Nature Reserves.
** Special 6 night programs for Christmas and New Year
*** Family discounts are available upon request
The first European explorers of this area were drawn by tales of a land rich in gold, somewhere to the south of the Inca Empire. It was on this quest that the Spaniard Diego de Almagro, after a dramatic journey across the Andes Mountains in which more than half of his men perished, became the first European adventurer to arrive in Chile and walk across the Atacama Desert.
Just as then, Atacama today continues to be a unique experience, an unforgettable encounter with surroundings rich in traditions, forms, and colors.
There are 50 rooms housed in three long buildings, positioned to form a central square planted with large trees for ample shade. On the fourth side of the square is the building where the lodge's public spaces can be found. The views from the lodge's broad terraces enable you to enjoy Atacama's vast chain of volcanic mountains.
At Explora Atacama, you can choose between over 50 different excursions: on foot or horseback or by bicycle; a couple of hours to a full day; gentle or more physically challenging.
The Explora lodge is located on a plain, once inhabited by an ancient Atacameño community; and is situated on 17 hectares (42 acres) of grounds just a few minutes' walks from the town of San Pedro de Atacama. In the area surrounding the lodge, the architect maintained the ancient pathways and buildings which form a labyrinth that invites exploration.
Program Includes:
Transfers between the local airport and your Explora destination. Transfer schedules subject to change without prior notice. Inquire about transfer schedules at each Explora destination.
Accommodations.
Full board. 3 Meals per day. Bar.
Daily explorations with bilingual guides and equipment; boats, horses, vehicles, and bicycles (max group size: 8 travelers per guide). Equipment varies at the destination.