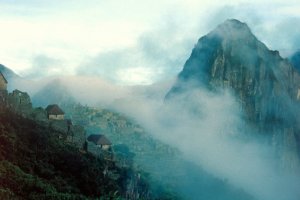 Inkaterra Machu Picchu Pueblo Hotel
A delicious typical breakfast and a gourmet Á la Carte dinner are included in your Inkaterra dining package and will be served in a glass-walled restaurant, offering stunning views of the rushing Vilcanota River and the green Andes Mountains.
Inkaterra Machu Picchu Pueblo Hotel occupies a private five-hectare (12.3-acre) mountainside reserve, located at the foot of Machu Picchu Mountain. With the look and feel of a rustic Andean village, this welcoming retreat offers guests an authentic travel experience, in an atmosphere of refinement and thoughtful hospitality. The spectacular grounds are laced with paths that wind past waterfalls and gardens; trails wander through wild forest. This is a place to relax while exploring nature and encountering the wonders of the Inca civilization, feeling authenticity in an atmosphere of refinement, caring, and warm hospitality.
Skilled artisans built the 85-room boutique hotel, using stone, adobe, stucco, and eucalyptus beams to create a lovely Andean village ambiance. Guests follow stone pathways to their rooms, located in comfortable one or two-story whitewashed cottages. Andean artifacts and textiles decorate the bar, boutique, and reception building; the main dining room displays scores of pre-Columbian relics. Charming features abound; among them are an inviting reading room, a lounge with crackling fireplaces, and the Andean sauna-an igloo made from indigenous bamboo and fresh eucalyptus leaves.
The hotel grounds include more than 5 km. (3.12 miles) of ecological paths; the hotel grounds include several spots of observation and contemplation, where flora (including 372 native orchid species), birds (192 species), and butterflies (111 species), amongst a diversity of natural wonder.
View the online brochure