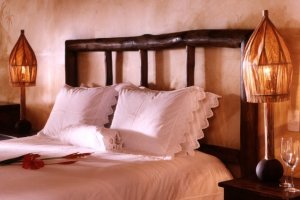 Kiaroa Luxury Eco-Resort, Bahia, Brazil
Living Kiaroa is a unique experience. A sophisticated Resort in an ecological sanctuary in the midst of the Atlantic Forest, one of the largest bio-diversities on the planet. Located in a secluded peninsula, with its own private airstrip, the Kiaroa offers 28 luxury suites and bungalows, SPA and gourmet gastronomy.
Beauty, comfort, and privacy are integrated into all of Kiaroa's Suites and Bungalows. Inspired by French Polynesia as well as Africa, the decoration is typically tropical & featuring local handicrafts & flavors. Suites boast luxurious Egyptian Cotton bed linen of the highly respected Trussardi brand, goose feathered pillows, and Natura's Ekos line amenities.